Specializing in Geriatric Massage, Deep Tissue, Myofascial Release, Swedish, Reflexology, Reiki, Hot Stone and Medical Massage

Purchase your Massage Session or Gift Certificates online using my online store. Click link Purchase Online
By Appointment: Monday: 1pm to 8pm, Friday: 10am to 8pm, Saturday: 10am to 4pm
Senior Living Community in Ft. Belvoir, VA on Tuesday, Wednesday and Thursday
You can book on-line using this button or Call Today (703) 216-2912:

Are you in pain? We can help!
We are here to assist you in your recovery from chronic pain. A major source of chronic pain is "stress". It may interrupt your sleep, leaving you tired, irritable, emotionally drained, robbing you of the paitience and stamina you need to cope. Massage interrupts the pain cycle, even temporarily, it reduces stress.

We offer older adults an individualized treatment plan to alleviate pain and stress with massage therapy to address their unique health needs. Every customer is treated as part of our family.
I am a highly skilled and experienced massage therapist with specialized training in a variety of pain management techniques to help bring you back to good health where life is manageable. You will feel restored, energized, and motivated to move and exercise, which helps you maintain the improvements you have made.
I feel honored to be able to help the delderly live a happier life. If you're looking for a break from pain and want to begin living pain-free, you can book on-line using this button or Call Today (703) 216-2912. I look forward to meeting you soon.
.
Specializing in Geriatric Massage, Deep Tissue, Myofascial Release, Swedish, Reflexology, Reiki, Hot Stone, Medical Massage, and working with Neck and Shoulders, Frozen Shoulder, Fibromyalgia, and other conditions.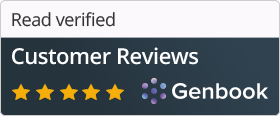 June Luff is a top Herndon, VA massage therapist on MassageTherapyFinder.com!
Copyright 2008-2015 Massage for Optimum Health, LLC All rights reserved