Specializing in Geriatric Massage, Deep Tissue, Myofascial Release, Swedish, Reflexology, Reiki, and Medical Massage

Father's Day - June 21st

Purchase your Massage Session or Gift Certificates online using my online store. Click link Purchase Online
By Appointment: Monday: 1pm to 8pm, Friday: 10am to 8pm, Saturday: 10am to 4pm
Senior Living Community in Ft. Belvoir, VA on Tuesday, Wednesday and Thursday
You can book on-line using this button or Call Today (703) 216-2912:

Do you want to stay healthy? Do you want to manage your pain? Frankly, most of us can't afford to get sick. Compared to the cost of medical expenses, routine massages are but a small investment in a healthy future.
Massage is a necessity for health maintenance and managing your stress and pain. When you manage your stress or pain, you are helping yourself manage chronic diseases and achieve and maintain optimal health.
Using my training in pain management techniques to help bring my clients back to good health where life is manageable.
If you're looking for a break from pain and want to begin living pain-free, I can help.
You'll find me to be friendly and professional. Specialties include Geriatric Massage, Deep Tissue, Myofascial Release, Swedish, Reflexology, Reiki, Medical Massage, and working with medical conditions.
Massage therapy is more than relaxation; it can have a tremendous impact on your health and lifestyle. Massage for Optimum Health, LLC will leave you feeling restored, energized, and motivated to move and exercise, which helps you maintain the improvements you have made.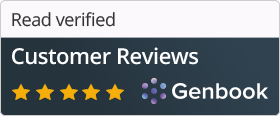 June Luff is a top Herndon, VA massage therapist on MassageTherapyFinder.com!
Copyright 2008-2015 Massage for Optimum Health, LLC All rights reserved